Waterjet Diamond Orifices
We just use Natural Diamond for this application
Long life diamond orifices for Waterjet Cutting!
These orifices have inserts made of diamond, the hardest and most wear resistant material available. The longer lifetime of a diamond orifice not only results in a reduction of the number of orifices used. It
also means the orifice keeps its accuracy and precision for a longer period. This allows for a better performance and a significantly reduced system down-time for orifice replacement and system calibration.
All together the use of Long Life Orifices will make the entire process more cost-effective.
Lasting Diamond Technology offers a wide assortment of diamond orifices for just about any job. All orifices are built to OEM specifications and in partnership with system manufacturers. For greater productivity and lower overall costs, performance can be tailored to the exact job requirements.
Benefits:
Up to 6000 Bar
Reduced down-time
Lowest operation costs
Consistent jet quality
The Cleanest Cuts
HIGHEST COST PERFORMANCE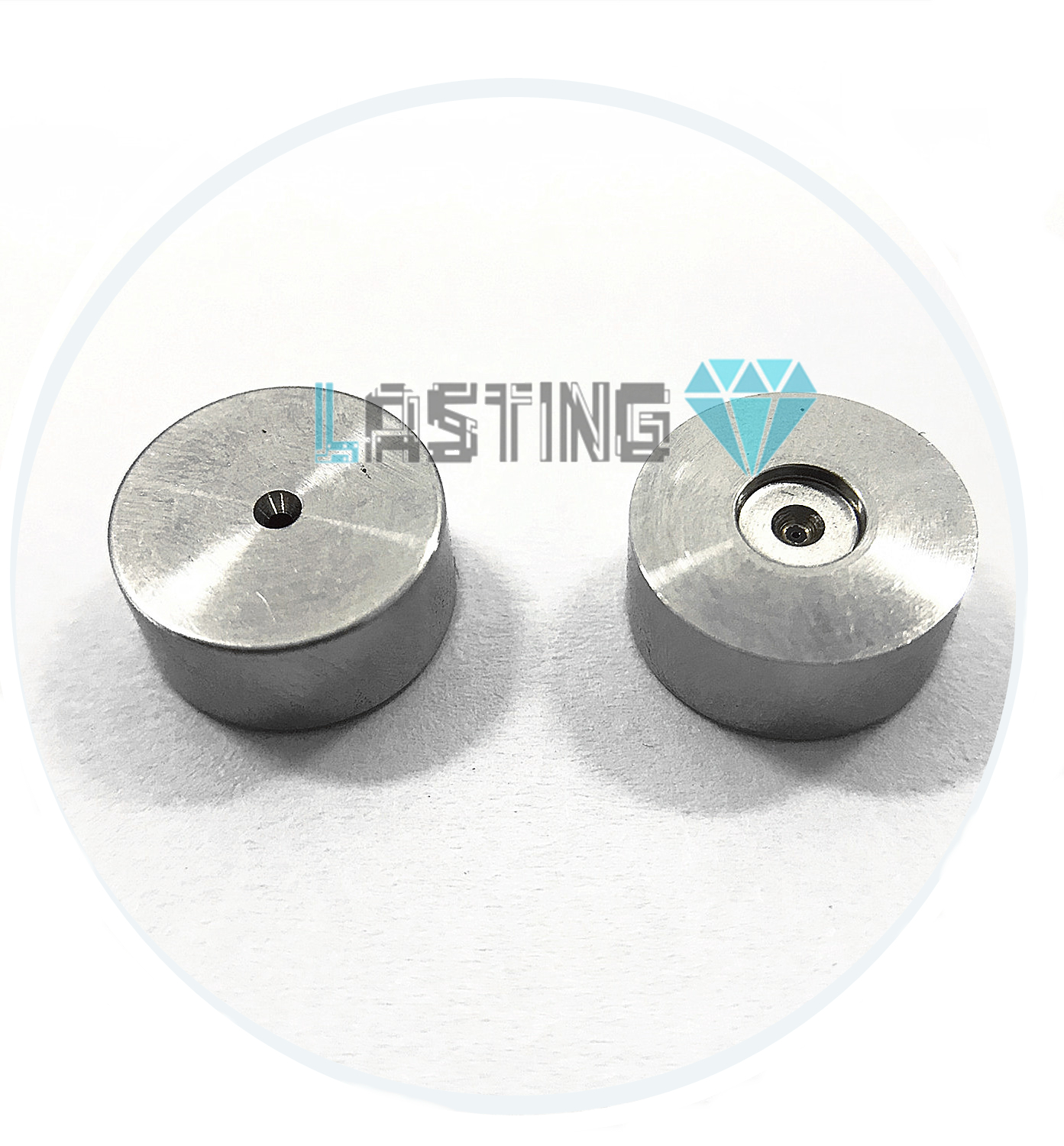 Natural Diamond
PRODUCT FEATURES
Performance Grade: 15 to 20 Times longer life than Sapphire
Typical 1,000+ hours of life
100% tested at 40K psi
Zero ID edge degradation over use
Greatest cutting speeds
Typical 1,000+ hours of life
Maximized uptime and productivity
But the natural diamond insert nozzles made by Lasting Diamond (HK) Technology have about 40% less cost than other international competitors, at an affordable price point, allowing you to go the distance with your production without costly downtime to change out unreliable nozzles.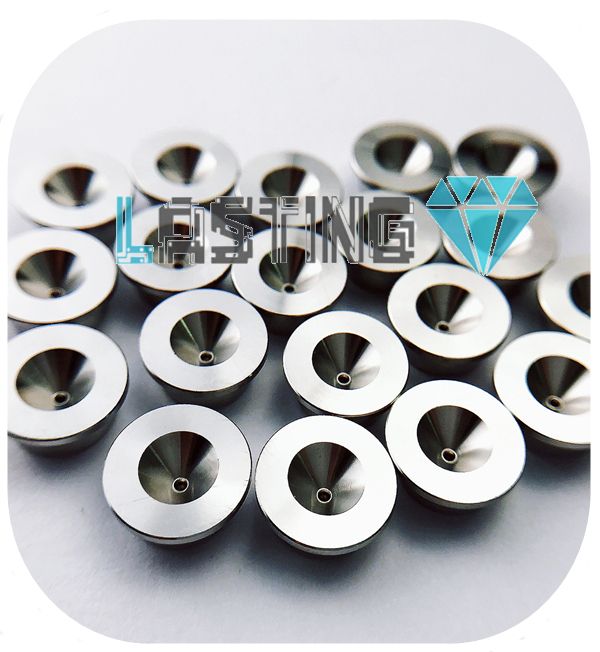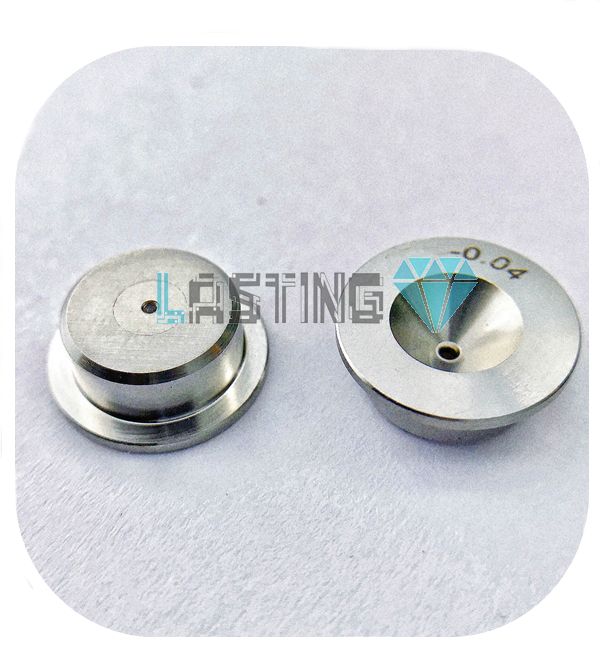 Although Natural Diamond Nozzles are most ideal for waterjet cutting and cleaning & balsting applications, sapphire remain a commonly used orifice material. While sapphire, also known as corundum, is still utilized in the industry today for non-critical applications, due to its inherent material characteristics it does not hold up well to impacts from on/off cycles, metal debris from high pressure lines, or abrasive particles that collide with the orifice edges. Any of these impacts can render the jewel useless in an instant. It takes only one impact on the inlet edge of a ruby or sapphire to chip it, causing jet stream quality failure.